Hi there,
A student in my lab that is using usegalaxy.fr during his internship has forgotten his account password. Consequently, he wanted to reset it using the link dedicated to it: Forgot password? Click here to reset your password on the Authentification / Registration panel.
However, after clicking he got the following error message: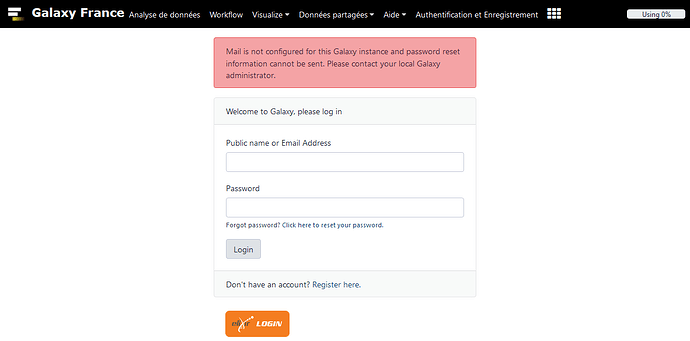 Is there a dedicated procedure to reset a forgotten password?
Thank you for your time.
Mélanie